FlySafe! Android App
Introduction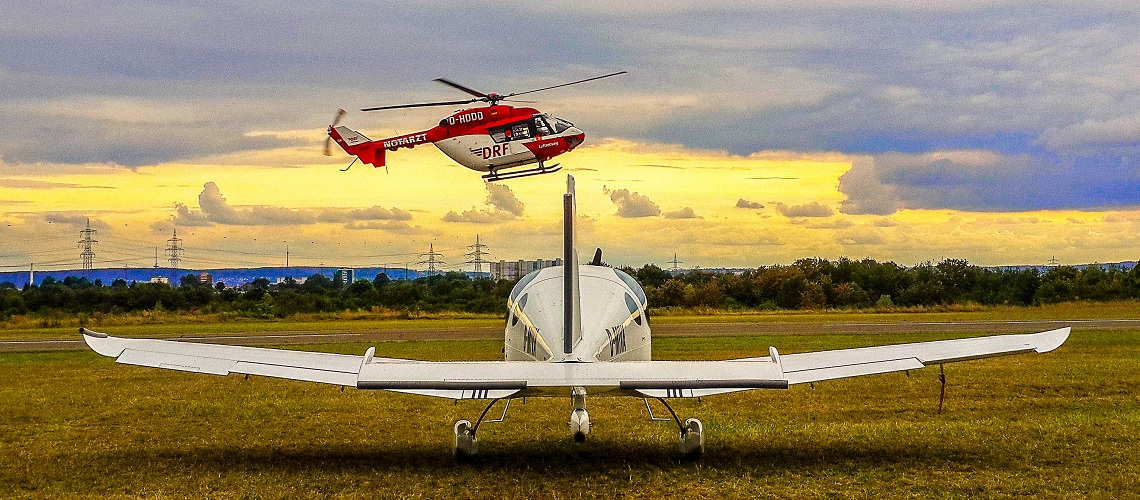 Hi! FlySafe! for Android is an App developed for general aviation segment with a main goal to increase flight safety with focus on check lists. It also has a possibility to display general information about your aircraft, their manuals and calculate Weight & Balance.
You can create and manage a set of your aircraft and check lists in various languages in the Web App which is part of the project and download them later on your mobile device.
Please note that FlySafe! App is NOT CERTIFIED as official flight aid, delivered "as is" and you as PIC should not consider it as a total replacement of official checklists and performance calculation.
NOTE: The App is designed for mobile phones and small tablets using in the portrait layout. UI in the landscape layout and on bigger screens is not optimized
User Interface and functions
Plane Select Form

This is the main form of the App after it launches.
You can select the airplane you want to fly today or access the main menu taping the three-dot button in the right top corner of the form.
The grid with planes pics can be configured to display the list of aircraft in one or two columns to save scrolling once you have a lot of planes to fly
Main Menu

Click "Database sync" to access the download & synchronization form of the App.
Click "Settings" to access the setting form
Click "Notifications" to access the notification form where you can read previously received push-messages
Click "About" to access about form
Database sync

From that form you can download your database or, if you do not yet have an account, you can download a demo database with several aircraft and checklists just to have a look how it works.
You can also sign-out and delete you database from the phone.
Click the link to visit our Web App where you can create your own free electronic checklist and more.
Hope, you will like it!
WARNING In the moment you can only download the whole data-set representing your electronic checklists and airplanes' images, therefore the package can be quite big - up to several MB and the process can take a while, especially if the connection is not fast
WARNING The database is always overwritten during download process and there is no mechanism to edit your electronic checklists on the mobile device
Settings
Settings form allows you to customize a number of settings in order to improve your UX in using this App.
General
Show hint in forms -toggle on / off hints for a number of forms oce they are displayed on the screen giving you advises how to control the App and what you can do here and there.
Confirmation on Exit - switch on and off confirmation on exit dialog once you press back key in the main form. This feature is quite useful in flight in order to avoid occasionally exit from the App
Airplane Grid
Select planes to display - select the planes you want to display in the main grid. The hidden planes were not be deleted from the local database, so you can show them back once you'll find it necessary
Number of Columns - planes can be displayed in one or two-columns grid in the main form.
Airplane Pic Size - adjust the size of the airplane's images displayed in the main grid in order to avoid over- or undersizing of images
Checklist Form
Item Font Size - select small, regular or large font size to display
checklist's items depending on your preferences or display size of
your device.
WARNING change of the font size setting follow to an execution of special procedure to re-calculate the number of lines needed to display every check item in your database. This might take up to several seconds, especially on slow device. During this time the App might become not responsive and cause also "ANR" (Android Not Response") warning dialog. Please do not close the App and just let the procedure finish. We are working to find a better solution.
Left / Right Column Font / Alignment - setup the representation of the text in for the checklist item
Text-To-Speech (TTS)
These settings allows you to setup your text-to-speech feature - the App can also read the checklist's item using TTS engine of your device. Please note, that not all languages are supported by TTS. For better UX you might need to setup TTS replacements (eg. QTY -> Quantity) in the Web App Language menu.
The items can be read in automatic (one after another) and manual (by taping on the button) modes.
Voice pitch / Voice speed define main settings of the voice and
strongly depend on your device. Most probably you will need to download
high-resolution TTS voice database in order to improve TTS output.
Please note, that such files might be more than 100 MB, do not use
your mobile network for that!
Pause in msec defines the pause in msec between two items spoken out in automatic mode
Item to speak in auto / manual mode allows you to define whether
whole item will be spoken out or only left side (eg. left item
"FLAPS" / right item "UP" might be spoken as "FLAPS UP" or only
"FLAPS" to shorten the time)
Notifications
App has a possibility to receive push messages in order to inform you about latest news and updates. In the moment notifications are displayed only in system tray but not on the lock screen (#workinprogress).
In this form you can read current and past notifications


Long tap on "Close" button to delete all messages and clear the form. Please note that you cannot restore notifications once the list is deleted.
About

About form contains the information about App's version and build number which might be quite useful for debugging purpose.
You can also tap and access the links to our aviation club (LSV Hohenasperg) and airfield (EDTQ)
Tap on the picture to get more information about our airfield:


Please let us know if you might be interested in a feature to store your personal information in this form (eg. information about your club, operational time, telephone number etc).
Airplane Form
This form is displayed after you've selected an airplane in the grid of the main form.


This form allows you to access:
Tap on aircraft's pic to open technical information form consisting performance and limitations of your aircraft including its flight manual
Long tap on aircraft's pic to select active check book - a number of check books might be attached to the unique airplane in the Web App, so you need to select active one in this App to work with
Select flight manual as it's not synchronized from Web App Database due to the size limitation. Please store your aircraft's manual on the device memory first.
Calculate Weight & Balance and represent it graphically including W&B envelope (if properly setup in the Web App)
Tap "Checklist" to display Normal Checklist
Long Tap "Checklist" to reset all checklists (including non-normal) and display Normal Checklist
Tap "Don't Panic" to display Non-Normal (i.e. Emergency) Checklists form
Long Tap "Don't Panic" to reset all non-normal checklists and display the Non-Normal (i.e. Emergency) Checklists form
Technical Information
Tap airplane's picture (button) to access technical information form. The one consists of three screens, swipe to the right to scroll among these screens.
First two screens consist information about performance and limitations which you can define in the Web App and later download to your device
Screen 1

Screen 2


Some of the values (i.e. Payload) of Weight and Fuel section will be automatically calculated based on your input data for the particular aircraft.
Screen 3 is used to display airplane's flight manual in .pdf format. If no manual is selected, the following text will be displayed:


In this case please store your manuals on the phone's memory, grant permission to read storage of the device and select the manual using next form
Active Check Book and Plane's Manual
Long tap (long press) on the airplane's image (button) opens the form to select active check book and plane's manual.

If you have several Check Books for a particular plane, they will be displayed in the selection list. Tap on the necessary one in order to confirm and store your choice. The active Check Book is always highlighted in blue color.
Use Button "Choose Aircraft Flight Manual" to open a dialog and select your .pdf previously stored on the device memory. After that the document can be displayed on the screen #3 of "Performance and Limitations" Form
Weight & Balance
The App has a simple form to check your Weight & Balance calculation and visualize the results.
Calculation is based on the performance and limitation data defined in the Web App and stored in your Database.
You can choose a fuel type and manually change its density and fuel consumption per hour.
Fuel in tanks are to be input in Liters or US-Gallons
WARNING: This App is NOT CERTIFIED as official pilot's aid! You as PIC is solely responsible for correctness of all your data, flight preparation, in-flight procedures etc.


In the W&B Form you can switch between input in Si or Imperial format. The values will be automatically recalculated. Please note that the density of the fuel might vary depending on weather, type of paricular fuel etc., so the represented numbers shall be re-checked
The App performs some checks automatically (i.e. calculated TOW > MTOW according to the flight manual) and issues warnings and errors.
Once calculation is completed, the results are represented graphically in the following form


For better readability X-Axle is scaled with factor 100 due to representation in Si (mm).
The blue point reflects the CG point with fuel once red triangle represents the CG point w empty tanks - so the line shows you the change / move of CG point during the flight due to the fuel consumption.
NOTE: CG Envelope is based on the data provided in the Web App and should be store in format (X1;Y1)(X2;Y2)…(Xn;Yn) from the left bottom point of the envelope to the right bottom one in order to be displayed correctly. For our example the correct string is (in Imperial):
Main Envelope: (33;1700)(33;2250)(35.5;2700)(40.9;3100)(46;3100)(46;1700)
Landing Limit: (38,9;2950)(46;2950)
If the envelope is not provided or contains errors, the App will draw the CG points only.
Checklist Form
Normal Checklist
There is only one normal checklist allowed for each check book. The checklist might contain a number of pages with a number of check items. Swipe right and left to scroll among pages.
Control:
Tap on items to select them as done (green background for normal checklists).
Long Tap on items to deselect them (transparency background)
Long tap on page name (i.e. Before Cabin) or long tap with two fingers somewhere on the grid deselects all items on the page
Long tap with tree fingers somewhere on the form to toggle between grid with items and TTS mode (also accessible v. menu)
Tap "Don't Panic" button to access non-normal (emergency) checklist selection form (also v. menu item).
Long tap "Don't Panic" button to reset all non-normal checklist for particular airplane and access non-normal (emergency) checklist selection form.
The two first non-normal check-lists are automatically mapped for direct access to the "quick reference" buttons.
Text-To-Speech
TTS function allows check items to be spoken out using TTS engine of your device. Please note that not all languages support this feature due to operating system limitations.
You can switch between Text and TTS mode v. menu or by taping with three fingers somewhere on the form
Control Automatic:
Tap "Play all open items" to start automatically play-back of all open items of the current check page, starting from the first open one.
Only open items are spoken out. If there are completed items between two open items, they will be skipped.
Long Tap "Play all open items" to reset all checked items on the current page and start play-back from the beginning.
Tap "Play all open items" button during play-back to stop.
During play-back the item's text is displayed on the button
Control Manual:
Tap "Say Next Item" to speak out the next open item on the page and stop afterwards until next tap.
Long Tap "Say Next Item" to reset all checked items on the current page, speak out the first one on the current page and stop afterwards until next tap
Tap "Say Prev. Item" to speak out the previous item to the next open one on the page
During play-back the item's text is displayed on the button of automatic playback
NOTE: Same control mechanism is used for non-normal check-list. The only difference - background of checked items and page title text color is red (see below)
Non-Normal (Emergency) Checklist
DON'T PANIC!
AVIATE-NAVIGATE-COMMUNICATE
SQUAWK 7700
RADIO 121.5 MHz
MAYDAY-MAYDAY-MAYDAY
A Check Book can contain a number of non-normal check-lists. The first two of them are mapped to the quick reference buttons in the normal check-list section allow you to access them without delay.
All non-normal checklists are displayed in a special form.
Click on the item to access respected checklist.
The non-normal checklist operation and control is same to the normal one.
You can switch back to the normal checklist with button "To Normal" or menu item.
NOTE: "Radio Fail" checklist is added automatically and cannot be configured by a user
Summary
FlySafe! Web App allows you to create and configure your aircraft fleet and checklists in a efficient way
FlySafe! App for Android allows you to use the checklist during your flights and enjoy some other practicable features, but not to forget that PIC is solely responsible for the safety of the flight!
Privacy Policy
Fellow7000 built the FlySafe! app as a Free app. This SERVICE is provided by Fellow7000 at no cost and is intended for use as is.
This page is used to inform visitors regarding my policies with the collection, use, and disclosure of Personal Information if anyone decided to use my Service.
If you choose to use my Service, then you agree to the collection and use of information in relation to this policy. The Personal Information that I collect is used for providing and improving the Service. I will not use or share your information with anyone except as described in this Privacy Policy.
The terms used in this Privacy Policy have the same meanings as in our Terms and Conditions, which is accessible at FlySafe! unless otherwise defined in this Privacy Policy.
Information Collection and Use
For a better experience, while using our Service, I may require you to provide us with certain personally identifiable information, including but not limited to Android Advertiser ID. The information that I request will be retained on your device and is not collected by me in any way.
The app does use third party services that may collect information used to identify you.
Link to privacy policy of third party service providers used by the app
Log Data
I want to inform you that whenever you use my Service, in a case of an error in the app I collect data and information (through third party products) on your phone called Log Data. This Log Data may include information such as your device Internet Protocol ("IP") address, device name, operating system version, the configuration of the app when utilizing my Service, the time and date of your use of the Service, and other statistics.
App Permissions
The App uses "Internet" for connection to the back end (this server) in order to sync Databases with checklists and "Read Internal Memmory" to be able to choose and display aircraft flight manual
Cookies
Cookies are files with a small amount of data that are commonly used as anonymous unique identifiers. These are sent to your browser from the websites that you visit and are stored on your device's internal memory.
This Service does not use these "cookies" explicitly. However, the app may use third party code and libraries that use "cookies" to collect information and improve their services. You have the option to either accept or refuse these cookies and know when a cookie is being sent to your device. If you choose to refuse our cookies, you may not be able to use some portions of this Service.
Service Providers
I may employ third-party companies and individuals due to the following reasons:
To facilitate our Service;
To provide the Service on our behalf;
To perform Service-related services; or
To assist us in analyzing how our Service is used.
I want to inform users of this Service that these third parties have access to your Personal Information. The reason is to perform the tasks assigned to them on our behalf. However, they are obligated not to disclose or use the information for any other purpose.
Security
I value your trust in providing us your Personal Information, thus we are striving to use commercially acceptable means of protecting it. But remember that no method of transmission over the internet, or method of electronic storage is 100% secure and reliable, and I cannot guarantee its absolute security.
Links to Other Sites
This Service may contain links to other sites. If you click on a third-party link, you will be directed to that site. Note that these external sites are not operated by me. Therefore, I strongly advise you to review the Privacy Policy of these websites. I have no control over and assume no responsibility for the content, privacy policies, or practices of any third-party sites or services.
Children's Privacy
These Services do not address anyone under the age of 13. I do not knowingly collect personally identifiable information from children under 13. In the case I discover that a child under 13 has provided me with personal information, I immediately delete this from our servers. If you are a parent or guardian and you are aware that your child has provided us with personal information, please contact me so that I will be able to do necessary actions.
Changes to This Privacy Policy
I may update our Privacy Policy from time to time. Thus, you are advised to review this page periodically for any changes. I will notify you of any changes by posting the new Privacy Policy on this page. These changes are effective immediately after they are posted on this page.
Contact Us
If you have any questions or suggestions about my Privacy Policy, do not hesitate to contact me.
This privacy policy page was created at privacypolicytemplate.net and modified/generated by App Privacy Policy Generator
Fly Safe!
FLYSAFE! by Fellow7000 © 2017 - 2019